Discover more from SEED CLUB DIGEST
Make something people want to be a part of.
Over 7,000 subscribers
Club Bulletin #39
The weekly SEED CLUB roundup.
On Thursday, we released Drop 6 in our 👁️Witness collection: Your network is your networth. On the blog, we put our stake in the ground on web2.5, or the web2 urge to obscure web3-native UX. By putting crypto in a corner or abstracting it away you're not only fighting against its very nature, but you're intentionally diminishing its value. Read the complete POV in "Crypto (Still) Wants To Be Seen" by Josh Cornelius on the blog ⇣
For all 353 of you who collected Your network is your networth, you're allowlisted for the next drop. Everyone else collects for 0.023 Ξ. Find us next week with Drop 7 in the 👁️Witness collection ⇢ on the way to ꌗꉣꋪꀤꈤꁅ 2023. And please bb, collect them all. A 🔮📦 awaits you 👁️ ⭐️ 👁️
---
Seed Club is descending on NYC next week for NFT NYC, and so are a few of our network members. Find the Club at one (some? all?) of the events below ⇣
CLUB CHAOS IRL The Songcamp chaotic alt Headless Chaos is running it back twice in collab with Catalog. April 12 → Songcamp presents CLUB CHAOS @ Public Records [sold out!] April 13 → Catalog presents CONVERGENCE @ National Sawdust. Snag the few remaining tickets here.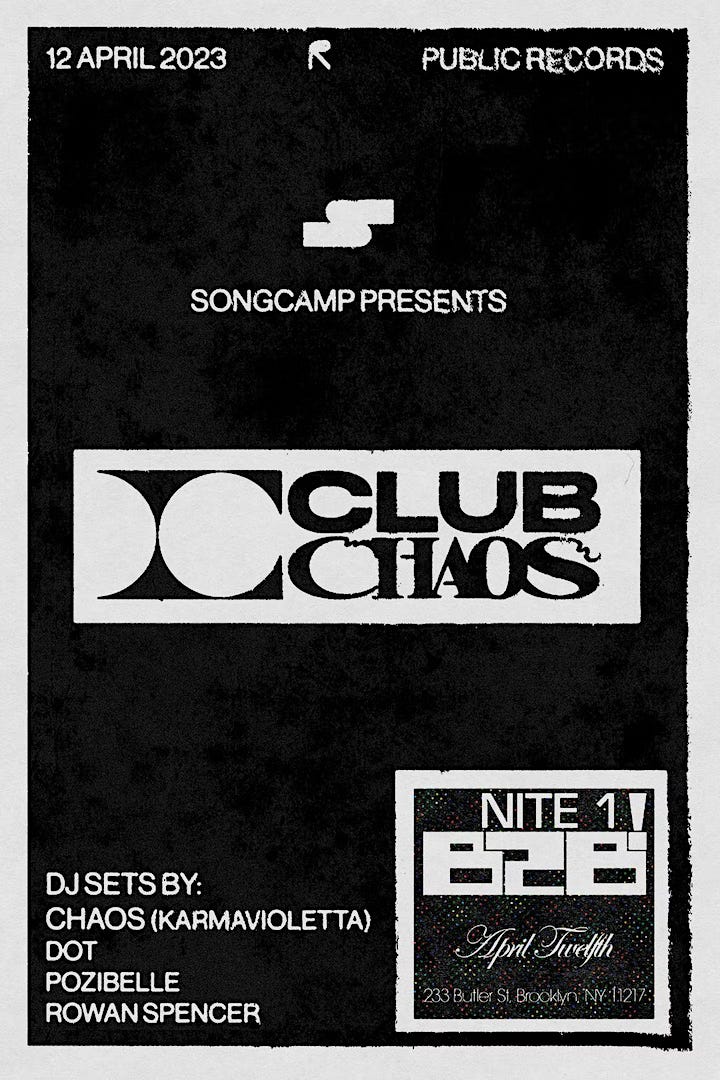 ARTIZEN is celebrating the launch of season 2 Artizen Prize with their multi-artist showcase Origins at Persona.NYC on April 14. RSVP here.
REFRACTION It wouldn't be a crypto conference without a Refraction showing. Don't miss the immersive experience on April 12-13 at Zerospace in Brooklyn. Art, panels, and of course, DJ sets. View the full program here. RSVP here.
---
COLORS dropped their inaugural collectible: a beautiful free mint by Hanoi-based artist Thái Linh. Open edition closes Tuesday. Mint now.
CABIN has two open roles for a Lead Engineer and a Lead Designer. Join this cozy and innovative team building a network city.
---